Introducing Riley: A new playable character in Agent Dash
The big new update for Agent Dash is out on Thursday April 23. That's this week!
One of its biggest features is the addition of two brand new characters. Today we're introducing Agent Riley, a straight-A student at the Academy of Heroes. She saves the world and never misses a class.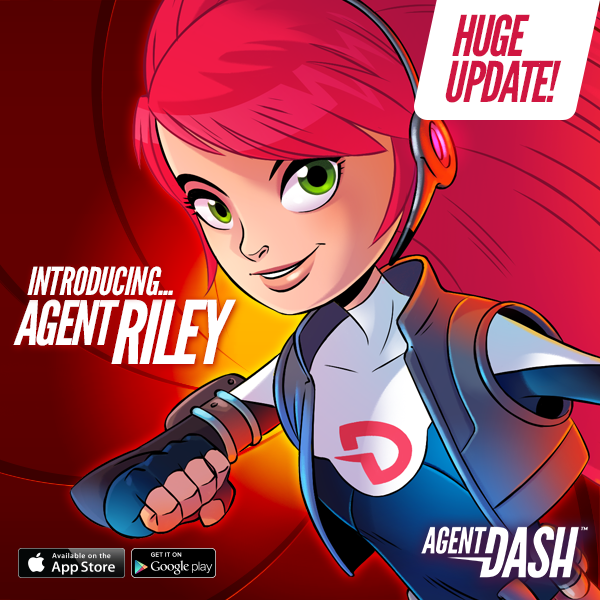 Come back to the blog tomorrow for a look at the other new playable character, and make sure you download the game today, so that you're ready for the new update when it arrives this Thursday!
Get Agent Dash for free on the App Store or Google Play.
Share It
21st April 2015 - Tags: Agent Dash