#TBT: The first build of Agent Dash (iOS, 2012)
It's Throwback Thursday!
With a MASSIVE new update coming soon, we look back at the original Agent Dash.
The original Agent Dash broke new ground in the endless running genre, receiving fantastic praise from the press and from mobile gamers. Released in summer 2012, it was one of the first, if not the first running game to use touch & swipe controls rather than tilt.
For 2015, we've decided to give Agent Dash some upgrades back at base so that he can do battle with the nefarious Dr. Quantumfinger all over again! A new update for the game is coming very soon and we're really proud of all the hard work that the team has put into it. It uses a brand new game engine, which provides us with much more flexibility in the development process and should result in more frequent and more exciting content updates in future for the game's 20 million players.
There's plenty of new content to enjoy in this update, but you'll have to wait just a little bit longer to find out what it all is. We think you'll enjoy the surprises that we have in store!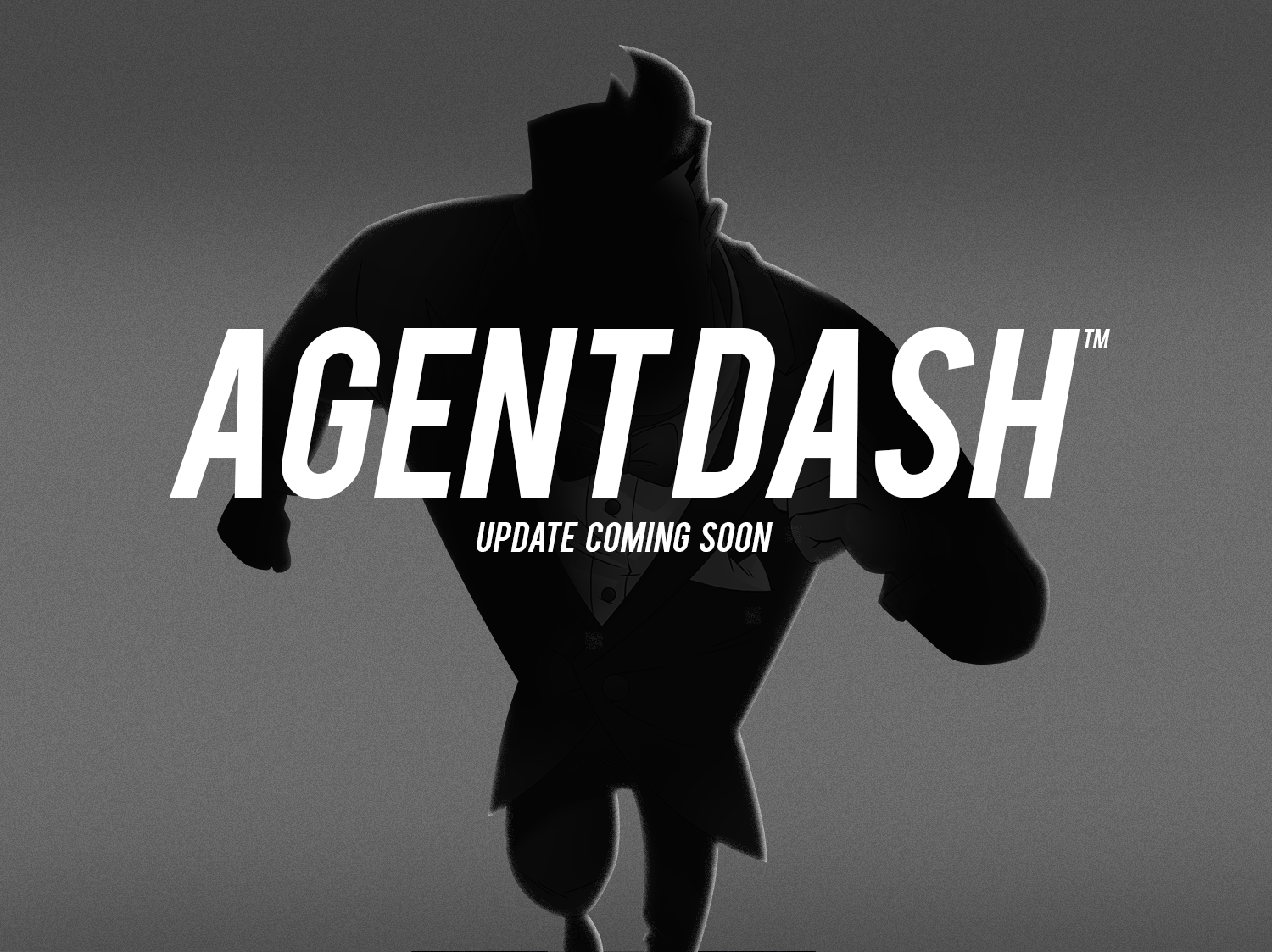 Keep an eye out on PocketGamer.biz for an awesome behind-the-scenes look at the game's development, coming in the next few weeks. It includes interviews with our Creative Director and the Lead Designer of the new Agent Dash.
Get Agent Dash for free on App Store or Google Play as the HUGE update isn't far away!
Follow Full Fat on Twitter & like us on Facebook to be the first to get the latest intel.
Share It
16th April 2015 - Tags: Agent Dash