MASSIVE Agent Dash update coming on Thursday April 23!
You read that right. A new update for Agent Dash is coming this week! Dig out your tux because it's time for more super spy shenanigans!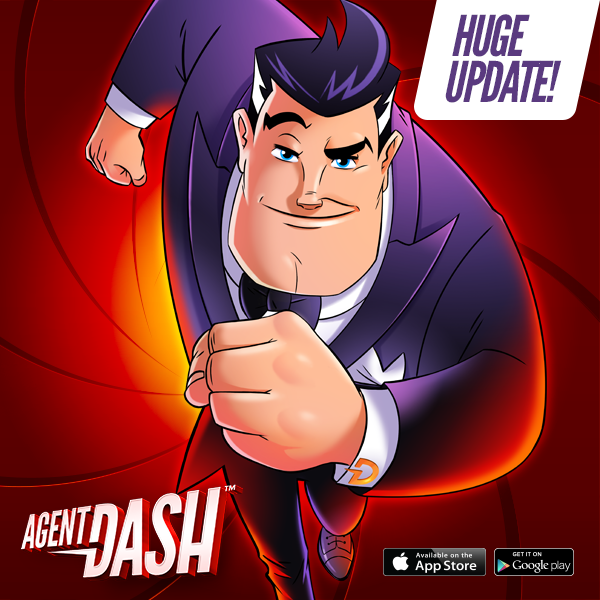 Dash still has a huge following and we really wanted to reward our awesome fans with new content to enjoy. This update adds new characters with outfits & perks, massively improved graphics, twisting & bending levels, bonus missions, better leaderboards & menus… the list goes on!
The entire game has also been rebuilt with new game engine technology. That's a fancy way of saying that we've completely rebuilt Agent Dash from the ground-up, making it easier than ever for us to make awesome new content for you to enjoy. So expect lots more updates to come throughout the year.
Download Agent Dash on the App Store or Google Play and get ready for the new update to arrive this Thursday!
Share It
20th April 2015 - Tags: Agent Dash, Update