Game Designer
Code | Warwick

Full Fat is looking for Game Designers. Joining the Design team, you will enjoy working in a team environment, and have experience in all aspects of Game Design.
Full Fat is looking for talented individuals who are looking to join the Mobile game production industry. They will need to be able to:
– Define the overall creative vision and specific feature requirements to the team. Write clear and concise game design documents.
– Drive the initial prototyping, tuning, gameplay pacing, first user experience and difficulty ramp of a mobile game.
– Research, develop and design new games and features.
– Analyse and improve existing game mechanics and features based on playability, user preferences and trends.
– Provide expert knowledge and implementation on social/mobile mechanics.
– Make sure the games are fun!
Salary and Location
Salary is negotiable and is based upon your experiences and work background.
The job is based in our studio in Warwick, Warwickshire, UK.
Application
To apply for this role please provide the following:
1. Your up to date CV.
2. A cover letter stating why you believe you are suitable for the role, together with details of what you did on each game you worked on.
3. Your salary expectations.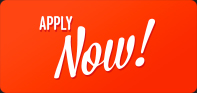 Share It